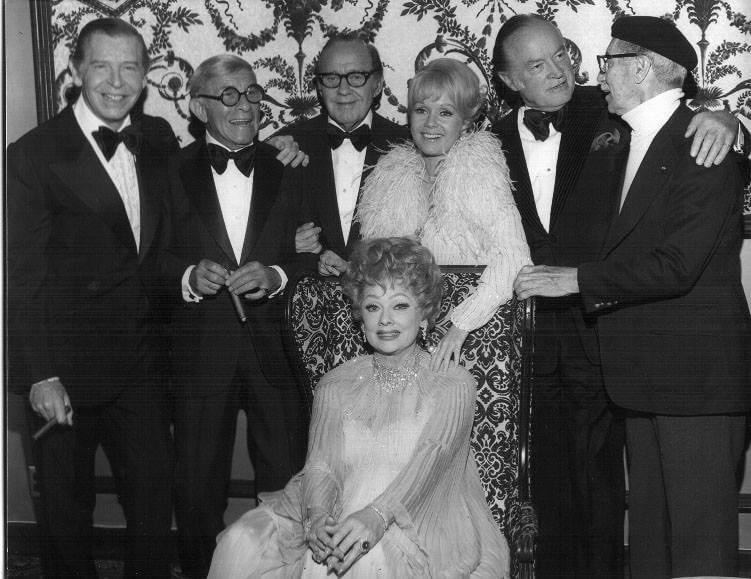 PUSHUPS FOR CLOWNS
Section 1 – Introduction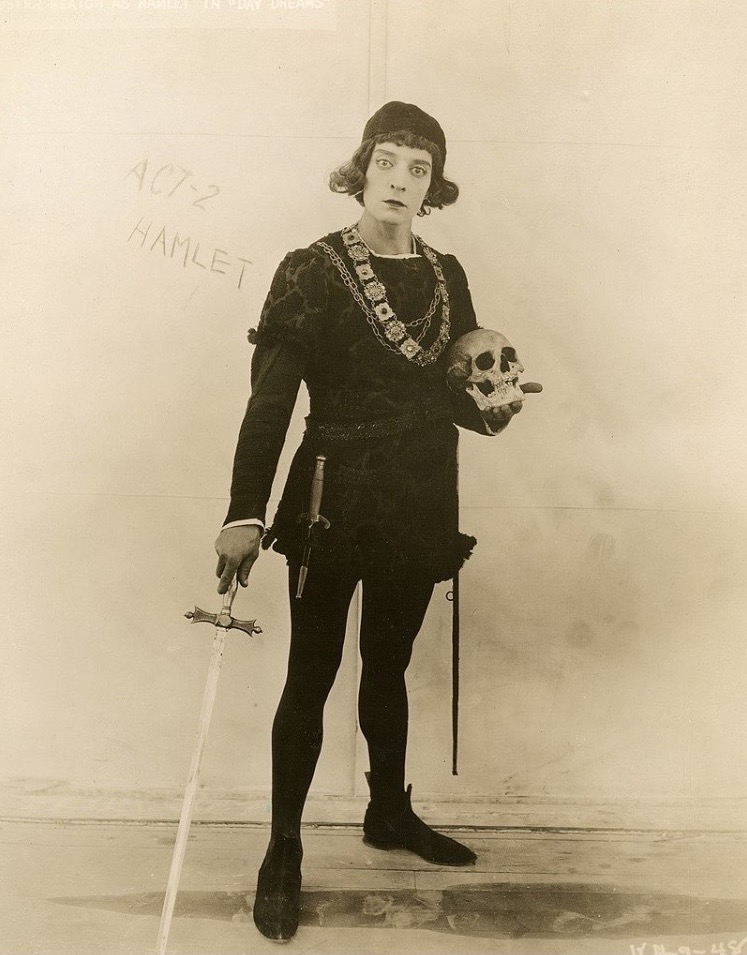 Push-ups For Clowns is the nickname for The Four Articulations for Performance.
By either name, it is a template and chronology of performance exercises. The template can be taught within a week working about 5 hours per day led by a qualified instructor. The objective is for any participant to have a clear and enjoyable creative practice with which they can explore in unlimited ways throughout a career or lifetime.
Push-ups For Clowns is the practical doorway into the overall method Quantum Theatre: Slapstick to Shakespeare.
There were several seed ideas that initiated the creation of the template and method.
After my experience in the U.S. Navy as a Radarman and Operations Specialist I tried to approach my theatre study with an applied logic and with a few questions of curiosity. Of note for this essay is the question: "What makes a great actor also a good actor"? I enjoyed reading auto-biographies of Vaudeville comedians, Clowns, and classical actors who preceded my beginnings in Theatre. A number of the auto-biographies mentioned that 'the hardest thing for them was to know what to do with their hands in performance'.
My first objective then was to try to understand and resolve 'the hardest thing' first.
Two of the first exercises I created addressed that issue. Both exercises have a focus to be aware of the whole body including the hands and fingers. One exercise is purely physical although its details require the mind's attention throughout. That is The Twist Choreography. Once you know the exercise it takes about 1 minute to perform it. From that physical exercise and the lessons it taught me, I created a physical-creative exercise The Creative Twist. That is done as a set of three attempts with the third one extending into more exploration.
So Push-ups For Clowns is in part inspired by veteran Vaudeville and other performers understanding – as I like to put it – that "the fingers count".
On that note here is a quote regarding hands, from the book "Charlotte Greenwood: The Life and Career of the Comic Star of Vaudeville, Radio and Film" (2007 by Grant Hayter-Menzies). Hayter-Menzies is quoting the comedienne's memoirs of her film Co-Staring with Buster Keaton (Parlor, Bedroom and Bath – 1931): "We did one of our scenes in such a realistic manner and everything seemed to be going so well that nobody on the set was astonished when the director suddenly yelled out 'Cut!' But after the cameras had stopped grinding we found out why. My lips were bleeding from where they had come into contact with Keaton's teeth, and my always uncontrollable hands had made his eye into a sorry looking sight!"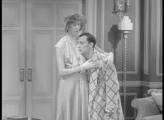 Shakespeare's advice – regarding the use of one's hands on stage – as Hamlet instructs The Players: "… Nor do not saw the air too much with your hand, thus, but use all gently; for in the very torrent, tempest, and, as I may say, whirlwind of your passion, you must acquire and beget a temperance that may give it smoothness…" (Act III scene 2).
This essay is not instructional, but it is informative.
Instructions for the exercises are in the book Clown Secret. Chapter 2 . The instructions are step-by-step for each exercise of The Four Articulations for Performance (Push-ups For Clowns).
The same exercises are valuable for any performer in any genre from circus to classical acting to dance.
Particular to this method is that no aesthetics are insisted upon. Therefore the method is useful and adaptable to any performance project.
Section 2 – Push-ups For Clowns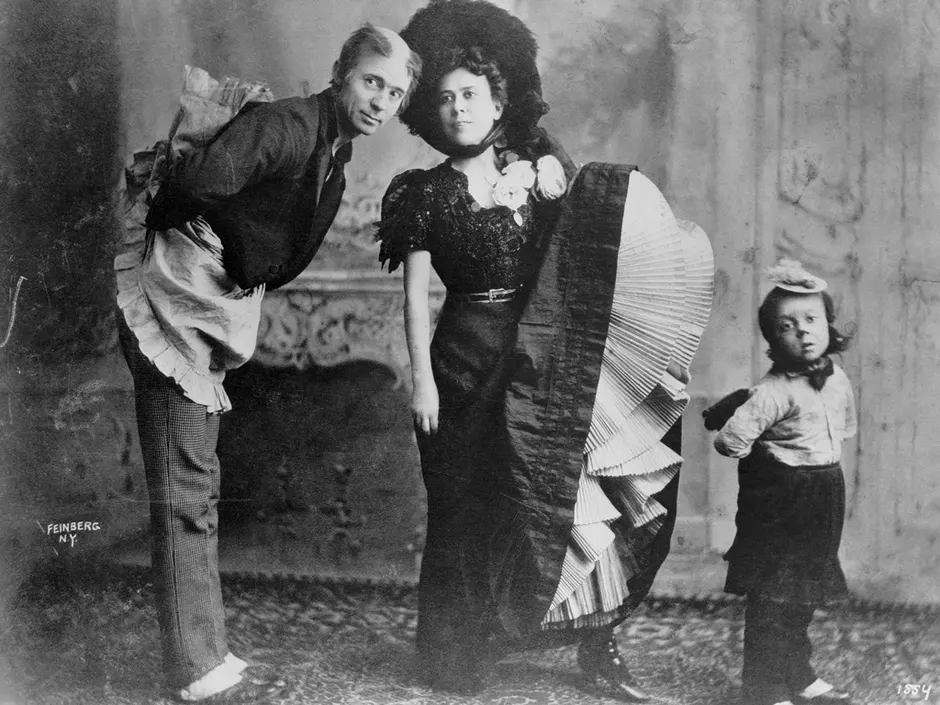 This blog essay is to provide a brief explanation of the key Universal Principles that are within each exercise and throughout the system of Push-ups For Clowns.
Unfortunately – there are three layers inside each exercise. So this essay is layered, and complex.
The exercises efficiently and effectively will positively trigger your whole artistic self.
The exercises all or some or one feel different every day, and have different results every day. In fact many of the exercises are done three times in a row so that we can learn to sensitize to the differences in each attempt.
The solo section extends to the next exercises for duos, or ensembles.
This paper will list Solo and the Ensemble sections. The method works on a holographic principle. So that once one understands the method's principles and ideas, they can be found within every exercise.
As an example that is shown and explained very briefly in the 4 minutes video on YouTube. This only is the very first exercise of the template! AND it is purely physical. Here is the deceivingly simple and super short but instructional video.
Push-ups For Clowns lets any individual step into the shoes of a clown by stepping up to discover how to think like a clown. That is, how to think out of the box of each exercise. How to think in a physical, intuitive, creative, spontaneous way while staying alert to the space and people around or with you. Clown, I suggest requires how to think in a receptive way yet ready to be playfully provocative. As well how to listen, and respond to others reactions to your provocations.
Although each of the exercises is simple in its instructions and usually brief in terms of time, what is behind the exercises makes them seem almost magical, which are the Universal Principles that every exercise is an expression of and a conduit to.
This blog essay is to provide a brief explanation of the key Universal Principles that are within each exercise and throughout the system of Push-ups For Clowns.
Push-ups For Clowns is simply the practical and concise doorway to the overarching method Quantum Theatre: Slapstick to Shakespeare. Quantum Theatre's basic structure is comprised of, basically, Ten Principles numbered and named as: The Principle of One; The Principle of Two; etc. until The Principle of Ten.
The book Quantum Theatre: Slapstick to Shakespeare explains the method and its many useful ideas. The book Clown Secret explains each exercise with step-by-step instructions in chapter 2. The two books are a pair.
On a practical level Push-ups For Clowns encourage any performer to use: a) The Principle of Three which is the use of Time; and, b) The Principle of Four which is the continual use of body-voice-creativity-performance.
Section 3 – Three Layers of Push-ups For Clowns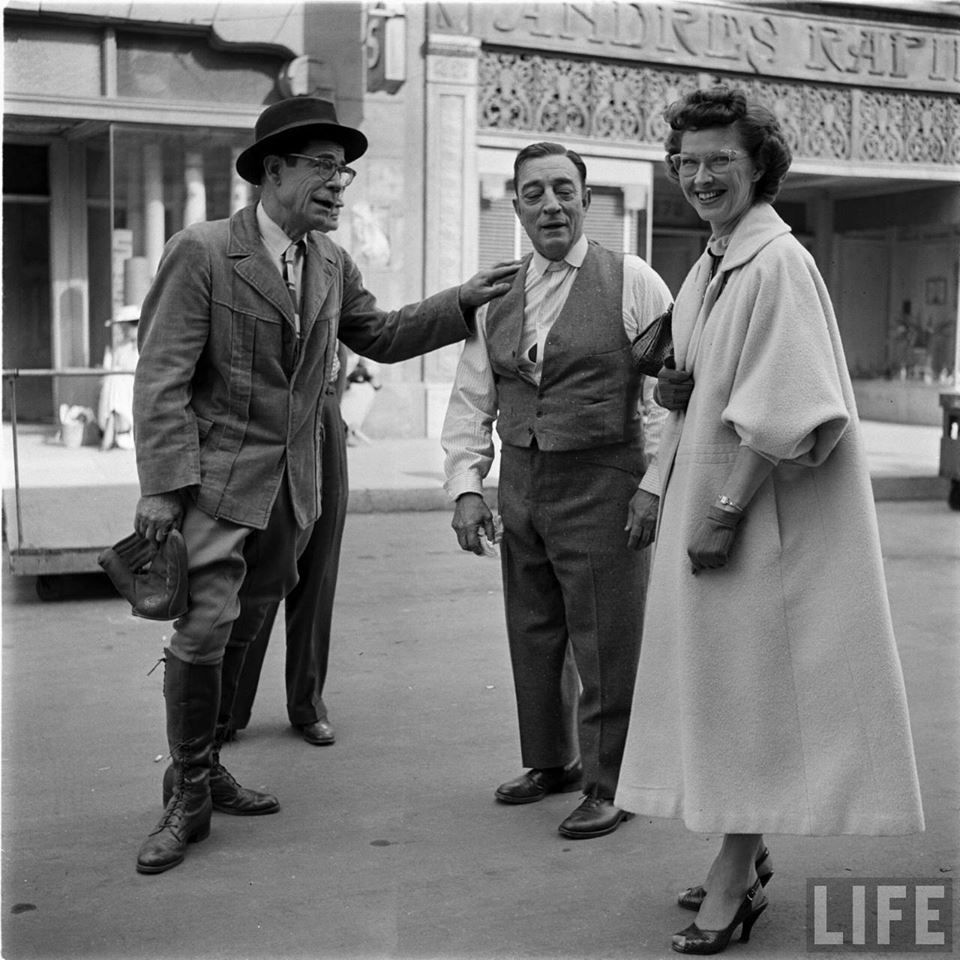 PUSH-UPS FOR CLOWNS – (LAYER A) PRINCIPLE OF THREE – TIME TIMING TIMELESSNESS
TIME – implies the efficient and professional use of clock time
TIMING – points out that daily adjustments must be made to use TIME effectively and professionally.
TIMELESSNESS – is the permanent objective of being an artist
PUSH-UPS FOR CLOWNS – (LAYER B) PRINCIPLE OF FOUR – BODY, VOICE, CREATIVITY, PERFORMANCE
BODY -ALL EXERCISES ARE PHYSICAL; and,
VOICE – ALL EXERCISES POTENTIALLY CAN USE THE VOICE SPONTANEOUSLY OR, IN A FEW EXERCISES THERE ARE INSTRUCTIONS INCLUDING SPECIFIC TEXTS. THOSE TEXTS ARE USUALLY ONLY A FEW LINES; and,
CREATIVITY – EACH EXERCISE IS A LAUNCH PAD FOR THE PERFORMER'S OWN CREATIVITY. THE INSTRUCTIONS ARE EXCEEDINGLY SIMPLE WHICH ALLOWS FOR INFINITE CREATIVE INTERPRETATIONS BY THE PERFORMER; and,
PERFORMANCE – ALL EXERCISES ARE PERFORMATIVE. EVEN THE PRELIMINARY PHYSICAL EXERCISES INSIST THAT THE PERFORMER DOES THEM WITH TOTAL ALERTNESS IN BODY AND MIND.
PUSH-UPS FOR CLOWNS – (LAYER C) – THE FOUR ARTICULATIONS
The Four Articulations: 1) Body 2) Space 3) Time 4) Space/Time Continuum.
There are several sequences of exercises. The titles of those sequences are listed below. Along with the Articulation they chronologically occur in within the template of exercises for Push-ups For Clowns / Four Articulations.
BODY – 3 Loosenings; Core Mechanics; Voice
SPACE – The 7 Solos
TIME – 3 Duets; 1 Trio Triangle; 1 Quartet Whispering Exercise
SPACE-TIME – The Path of Honour
Section 4 – Learning to integrate the Push-ups For Clowns ideas practically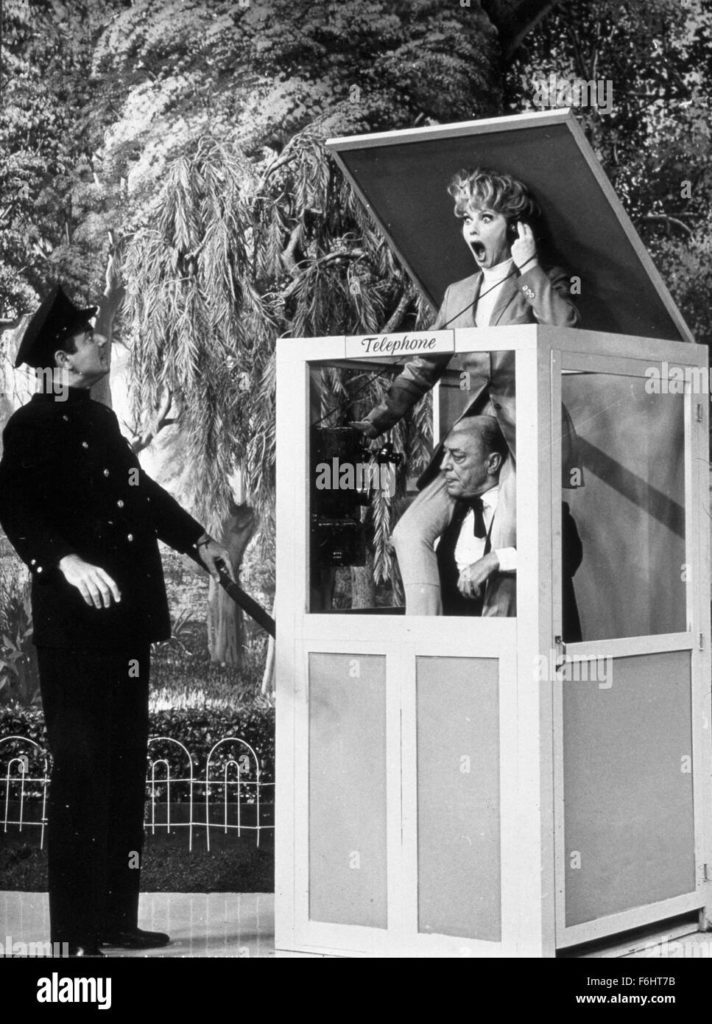 After the purely physical exercises listed in BODY including voice exercises comes the 1st of The 7 Solos. That is The Creative Twist Exercise. This exercise teaches how to integrate body-voice-creativity-performance. That integration is then intended to be used continually and interpreted by all following work including: all exercises; all rehearsals; all performances for any project one may ever be involved with.
Therefore the potency of The Principle of Four (body-voice-creativity-performance); and the application of The Creative Twist is unlimited.
Yet The Principle of Four; and, The Creative Twist also must be applied in a complementary way with The Principle of Three (time-timing-timelessness).
All exercises which follow are also physical-creative exercises. The performer can now use their voice whenever they want. Later, in The Path of Honour sequence some of those exercises have text so they include an intentional proscribed vocal element by design.
The Path of Honour consists of preliminary more blatantly clowning exercises. It is my premise that the great clowns of any generation are thinking in a unique or exceptional way. Therefore The Path of Honour is seen to co-ordinate with both the Space-Time Continuum; and, with the altruistic notion of timelessness. Further I consider that in this section any actor can learn how to think like a clown. That learning may take a long period of practicing the template of exercises and especially of learning to adjust and apply the Universal Principles explained within each of the exercises.
Importantly, even from the very first exercise which is physical, there is also a mental or intellectual element.
That exercise is The Indian Club Swing which is the 1st of The Three Loosenings. The movement itself is considered an ancient form of calisthenics and originally there were in fact wooden clubs used to heighten the strength building for wrestlers and other ancient combatants. The physical training is said to have developed in India and thus the wooden clubs are referred to as Indian Clubs.
I use The Indian Club Swing from the beginning to teach timing, counting, rhythm and tempo which all apply directly to Thinking Like a Clown. That is "thinking on your feet" i.e. in action, while busy concentrating on instructions and the choreography. This is already the seed in a practical way of time-timing-timelessness and thinking like a clown. Push-ups For Clowns will directly assist you.
The super brief instructional video (in the early part of this blog) points out the basic pattern 3-3-2-2-1-1-1-1 done within the two basic mechanics of The Indian Club Swing. Did you try it by following the instructions and pattern of 3-3-2-2-1-1-1-1 done within each of the two basic mechanics? The two basic mechanices mentioned in the video instructions are: Weight; and, Swing. Explicit instructions. If you do that for a few minutes 3 or 4 or 5 days in row you will begin to step into improving your awareness for performance. Further as the video showed – one can use the principles immeditately by applying those to any performance act, bit, or scene. Have you tried? You can not know what is hidden in this blog if you don't try to test it.
After you have tried it for 5 or more days and if you have any questions you can always write to me.
Thanks to: Flloyd Kennedy for editing; Betsy Baytos for posting about Charlotte Greenwood; Barnaby King for pointing out that Push-ups For Clowns is the "nickname" for The Four Articulations for Performance; and, to Caspar Schjelbred of Impro Supreme for ongoing website and other support for I.S.A.A.C.
Ira Seidenstein