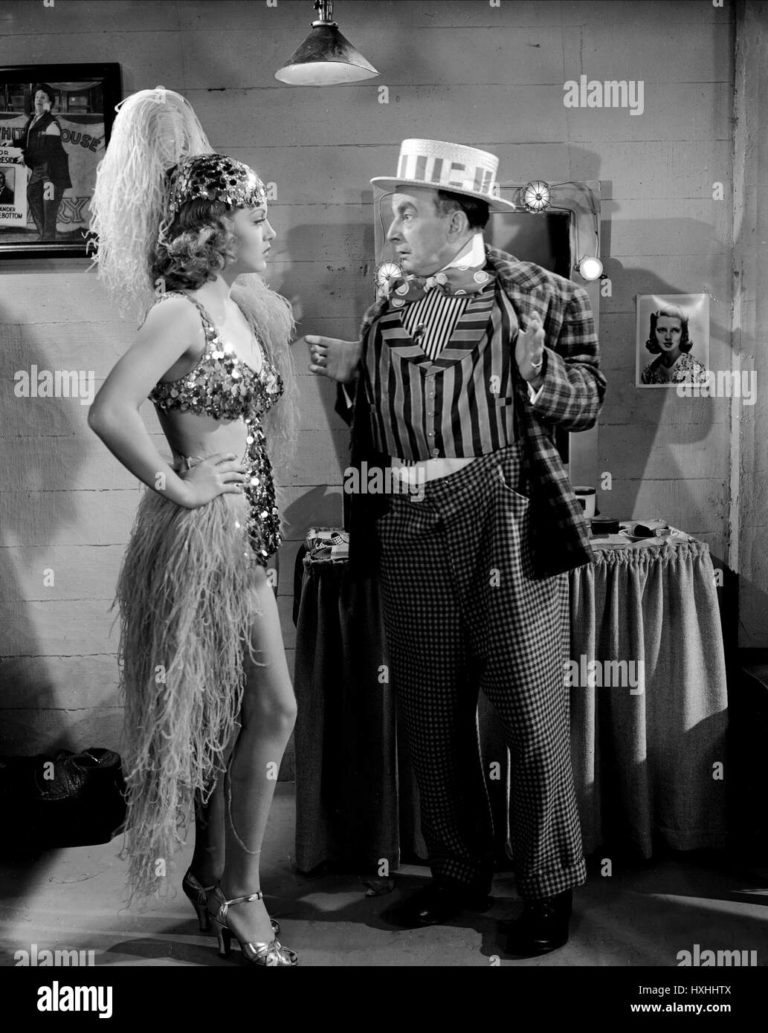 This blog/essay will provide one example of how the authentic lineage of Clown works via a professional Clown mentoring to newer professional or potentially professional Clown. This is a different relationship than a teacher who is paid for their services and thus has a business and monetary agenda from the beginning. A mentor in the professional situation usually is drastically more selective about who, and the few, they choose to mentor. A teacher is operating a business or is operating within a business for performing arts such as universities and private schools and private studios.
An Introductory Diversion before the main mentorship story that leaps through several generations between Vicki Lawrence and Leon Errol.
I never paid my longest Mentor, as a mentor per se. That was Harry Haythorne – MBE (Member of the British Empire). Harry and I did occasionally exchange gifts and/or shout (treat) each other to meals or drinks …. I did finally create a situation where I could actually hire Harry. It was someone I began to mentor who offered to pay me for coaching which to me was an extenstion of mentoring. But, no, she knew the business ropes better than I ever will and she insisted in no uncertain terms: "You should be paid"!!! That was Amanda-Lyn Pearson creator of The Crackup Sisters. She's paid me on a variety of occasions, but, as I like to say "My inbox is always open".
I hired Harry for the intensive Quantum Clown Residency. Like most of my private workshops they operate simply on a cash-flow basis. In such workshops I pay for my travel, accomodation, and studio hire. So the fees that the Participants pay ideally covers all the costs and whatever remains is my 'fee'. Other times of course I am hired and all expenses are paid including a set fee. In the case of my Mentor Harry, I took the risk to cover his airfare, taxis, accomodation, and the maximum fee that I felt I could safely offer. We did that two times before he was too frail to travel before he Passed Away. Not only did I want to just have the chance to work with Harry in the studio i.e. teaching together; but, I wanted those I was teaching and beginning to mentor to meet someone so deeply steeped in the profession. As well as to 'share' my teacher and Mentor Harry. Another time in Harry's home city I was teaching a short workshop and invited him to see the last session and then go out for a beer and chat. As usual in the studio, Harry and I sat together. The final excercise in this short workshop was "The Laurel & Hardy Exercise". Harry got to see me explain it to the group. Then he saw a few duets try it and he could hear my feedback/focus. THEN …. I said "Harry can I have this dance"? He replied "Oh, why not"? So up we went to test out the structured improvisation. He was 86. I was not. That single event is on youtube as "Harry and Ira…". (video is near the end of this blog)
I mentor quite a number of people, mainly long distance and no fee, except when they are physically in my workshops for which they pay the normal Participant's fee. There is no fee for the mentoring. I do have a small fee for the formal that is I.S.A.A.C. Creative Mentorship. That is a formal part-time, long distance agreement for one-year. .
The main meandering story working backwards from Vicki Lawrence being mentored by Carol Burnett.
Here I will follow one thread of authentic lineage in Clown. I just watched a video clip of a skit from The Carol Burnett Show. The skit is of a amateur theatrical group's audition. The younger woman auditioning is the actress Vicki Lawrence. (that video is at the end of the blog)
Lawrence was mentored by Carol Burnett and Harvey Korman.
Carol Burnett was mentored by Lucille Ball ("Lucy").
Harvey Korman served in the U.S. Navy during World War II. Then he studied at the Goodman School of Drama at the Art Institute of Chicago; and HB Studio. He was a member of the Peninsula Players summer theater program.
Lucille Ball was mentored at MGM by MGM's gag/comedy Master – Buster Keaton.
Buster Keaton was mentored by Roscoe "Fatty" Arbuckle.
Roscoe Arbuckle was mentored by Sid Grauman and Leon Errol.
Vicki Lawrence: "Lawrence had originally planned on being a dental hygienist. She attended UCLA while on The Carol Burnett Show, and changed her major to theater arts, but dropped out after two years.
In high school, she auditioned for and got into the musical group The Young Americans. She stayed with the group almost until the end of high school. By being with the group, she gained experience from touring, performing at the Oscars, coming in contact with noteworthy performers such as Johnny Mathis and Louis Armstrong, Johnny Mathis and Louis Armstrong, and performing on The Andy Williams Show.
In her senior year, she entered the Miss Fireball of Inglewood contest for the local firefighter's ball. A reporter for a local newspaper wrote a story about the contest and stated that Lawrence bore a striking resemblance to a young Carol Burnett. An avid fan letter-writer, Lawrence's mother urged her to write a letter, which Lawrence did, including the newspaper article.
After receiving the letter, Burnett found Lawrence's father's name in the phone book, called him, and said she would go to see the Miss Fireball contest. Lawrence won the contest and Burnett was called to the stage to crown her. Coincidentally, Burnett was looking for an actress to play her younger sister on her upcoming show. After a few months and auditions, Lawrence got the part at age eighteen, specifically for playing Chrissy in the "Carol and Sis" sketches.
After Lawrence was given the job on The Carol Burnett Show, both Burnett and Harvey Korman took her under their wings. Korman taught her various sketch comedy skills, such as listening not just for a cue line, and also coached her in other areas, such as speaking in different accents. Lawrence has credited Korman and Burnett with being her mentors, and has referred to her experience on the show as the "Harvard school of comedy". Lawrence has stated that she learned show business from Burnett and looked up to her very much, and that the two share a very close friendship."
Roscoe "Fatty" Arbuckle: "He first performed on stage with Frank Bacon's company at age 8 during their performance in Santa Ana. Arbuckle enjoyed performing and continued on until his mother's death in 1898, when he was 11. Arbuckle's father had always treated him harshly and now refused to support him, so he got work doing odd jobs in a hotel. He was in the habit of singing while he worked, and a professional singer heard him and invited him to perform in an amateur talent show. The show consisted of the audience judging acts by clapping or jeering, with bad acts pulled off the stage by a shepherd's crook (a long stick with a hook on that led to the Vaudeville saying when there was a bad act the audience would yell "Get the hook"). Arbuckle sang, danced, and did some clowning around, but he did not impress the audience. He saw the crook emerging from the wings and somersaulted into the orchestra pit in obvious panic. The audience went wild, and he won the competition and began a career in Vaudeville. In 1904, Sid Grauman invited Arbuckle to sing in his new Unique Theater in San Francisco, beginning a long friendship between the two."
Grauman was a mentor and friend. "He (Arbuckle) then joined the Pantages Theatre Group touring the West Coast and in 1906 played the Orpheum Theater in Portland, Oregon, in a vaudeville troupe organized by Leon Errol. Arbuckle became the main act and the group took their show on tour."
Leon Errol: "Born in Sydney to Joseph and Elizabeth Sims. Errol studied medicine at the University of Sydney. When he wrote material for, directed, and acted in the university's annual play, his interests changed to entertaining.
Errol toured Australia, New Zealand and Great Britain and Ireland in a variety of theatrical settings, including circuses, operettas, and Shakespeare. According to his petition for naturalization (1914), he first came to the United States in 1898, having arrived at the Port of San Francisco. By 1905, in Portland, Oregon, he managed a touring vaudeville company troupe, giving an early boost to the career of a young comedian named Roscoe Arbuckle. In 1908, he made the United States his home.
By 1911 Errol had graduated to the New York big time in the 1911 Ziegfeld Follies on Broadway, notably in two skits with the legendary (Clown) Bert Williams. Errol's sister, Leda Errol (née Sims) was a personal friend of Ziegfeld Follies star (and Clown) Fanny Brice, and she appeared with him in the Ziegfeld Follies doing one- and two-act plays. He appeared every year in the Follies through 1915, when he is also credited as director of the show [2] that included (Clown) W.C. Fields, (Clown) Ed Wynn, as well as Marion Davies as one of the Ziegfeld Girls.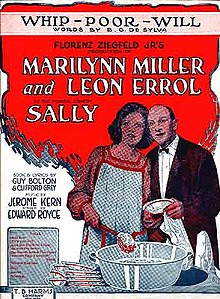 While balancing vaudeville appearances and a dozen Broadway shows, like the original 1920 production of Jerome Kern's Sally, in 1919 Errol achieved the pinnacle of vaudeville success: headlining at the Palace."
About Sally: "The piece was first produced in 1920 on Broadway by Florenz Ziegfeld, and ran for 570 performances, one of the longest runs on Broadway up to that time. The show was designed as a debut star vehicle for Marilyn Miller. It had a successful London run and was revived several times on Broadway and in the West End, although it has had few productions since the 1950s. The musical was adapted into a 1925 silent film and a 1929 musical film."
"Harry and Ira" doing a short improvisation with the 6 steps/instructions of "The Laurel & Hardy Exercise" within the template "The Four Articulations for Performance". Harry Haythorne, MBE (Member of the British Empire). After Harry's main decades as a performer he was also: an Assistant to Leonide Massine; Artistic Director of Queensland Ballet; Artistic Director of The Royal New Zealand Ballet; Dance Historian at The Victorian College of the Arts; and in his later years he performed in several of The Australian Ballet productions created by Graeme Murphy. Harry was one of my Mentors and for the longest period. Following this video is a link to Leon Errol and after that is the Carol Burnett Show video.