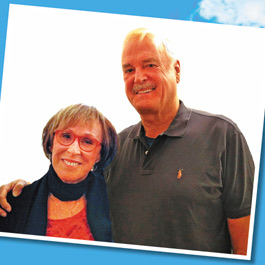 Swedish Clown Eva Rydberg is elegant. She trained as a dancer in her youth and began professional contracts as a teenager. She was a dancer in touring tent circuses including the most beautiful Circus Scott during its pinnacle years. She's a classical actress with a speciality in the genre called "Revue". Revue is usually light comedy with song and dance and clowning and live music. She was for many years the stage partner of the legendary Swedish Clown Nils Poppe who in his later years performed every summer in the outdoor family Revue theatre near his home in southern Sweden Fredriksdalsteatern in Helsingborg.
I was able to meet Nils Poppe for three hours at his home in 1995 (?) when he was about 89. His Wife and Daughter hosted with cakes and coffee. They, Mother and Daughter, regulars in summer Revues, appear with Eva in this show Soldat Bom based on Poppe's most famous clown film.
Sweden has its own clown heritage for example stemming from the quartet Broderna Bronett (The Bronett Brothers) who established Cirkus Scott. One son of Broderna Bronett, Francoise became the manager of the circus and of Bern's Casino near the Royal Theatre Drammaten in central Stockholm. Francoise loved clowns and made the great clown festival that was filmed and is on youtube. His two sons were truly great contemporary clowns who appeared in Cirkus Scott. One of favourite clowns in the world is from Stockholm, Clownen Manne who has performed steadily for five decades. His focus has been to create work for the whole family. Although he performed many years at the Stockholm tivoli Park Gronalund, in their Comedie Teater, notably he was on TV for some years. Manne also performed with the clown Seved Bornehed who also played in disguise as the great character Koko. Seved told me that he saw me perform in Stockholm early 1980 on an outdoor stage. Many years later Seved founded the Cirkus Gymnasiet along with his colleague the clown and acrobat Assen Panov. Many fine performers came from that school including Magnus who worked for several years in James Thierree's Hanneton company. The incredible juggler/mime/comedian and winner of two top prizes from Cirque du Demain, Johan Welton, also came from that school.
Manne's work on stage, TV, touring, and annual summer parks tours influenced and inspired all following generations of Swedish clowns from the 1970s onward. Manne's children are now adults and veteran clowns. https://sv.m.wikipedia.org/wiki/Manne_af_Klintberg
Clownen Viveka is also one of Sweden's most established clowns. One of the world's greatest clown figures is the character Pippi! Created by Astrid Lindgred https://en.m.wikipedia.org/wiki/Pippi_Longstocking